Pretty in Pink … (Beet Banana Bread). In a medium bowl wisk together the milk, butter, eggs, sugar, and vanilla. Add mashed banana and wisk again. Mash the other banana in a medium sized bowl — add rest of wet ingredients (beet and banana mixture included) Combine beet and banana mixture with the rest of the wet ingredients in a medium size bowl.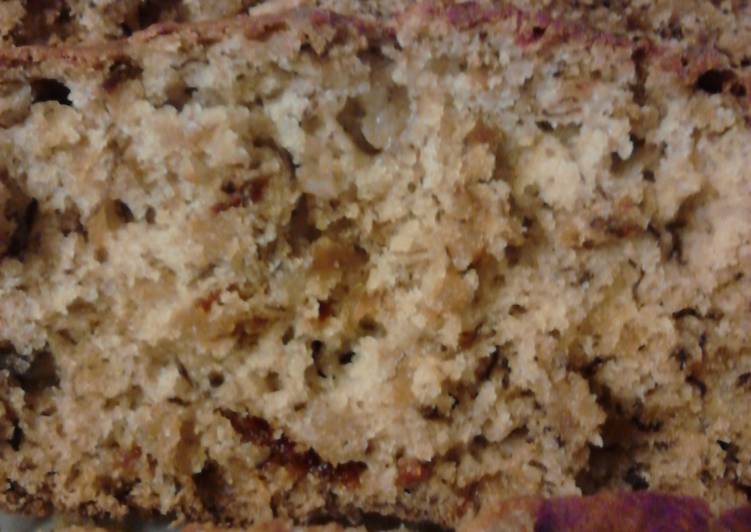 It was a HUGE hit with the little ones, and the adults as well! The only change I made to the original recipe was adding some blended beets to the icing to make it pink (in the. Combine the dry ingredients in a bowl (except the nuts). You can cook Pretty in Pink … (Beet Banana Bread) using 10 ingredients and 15 steps. Here is how you achieve it.
Ingredients of Pretty in Pink … (Beet Banana Bread)
You need 3 tbsp of butter, melted and cooled.
It's 2 large of eggs.
Prepare 1 tbsp of vanilla extract.
It's 2 tbsp of whole milk.
It's 1 1/4 cup of granulated sugar.
It's 1 3/4 cup of ripe mashed banana (firm packed).
Prepare 1 cup of peeled shredded fresh beet (firm packed).
You need 2 cup of all-purpose flour.
You need 1 tsp of baking soda.
Prepare 1/2 tsp of baking powder.
In a separate bowl, beat the egg and add the beet, oil, orange juice, and applesauce. Add the wet ingredients to the dry all at once and mix until they are just combined. Taking inspiration from our easy root vegetable bread, we grated raw beetroot into the flour, added yeast, salt, and water as usual and started kneading. The dough turned a pronounced deep pink colour, and we thought that it would probably change on baking to an uninspiring brown.
Pretty in Pink … (Beet Banana Bread) step by step
Preheat oven to 350°F.
Grease or spray 1 large or 2 smaller loaf pans. Set aside..
In a large bowl wisk or sift together the flour, baking soda and baking powder. Set aside..
In a medium bowl wisk together the milk, butter, eggs, sugar, and vanilla..
Add mashed banana and wisk again..
Add wet to dry..
Stir until almost incorporated..
Stir in beets until completely incorporated. And batter is all pink..
Pour batter in loaf pan/pans..
Place in oven and bake for about an hour for large pan or 45-50 min. For smaller pans. Or until toothpick comes out clean..
Let cool until you can safely handle the pan. And turn out onto a cooling rack to cool completely. (Not necessary but recomended so it doesnt continue to cook in the pan).
Serve warm or completely cool..
Great served with honey butter, cinnamon butter or just plain butter. Great warm or cooled. Great when drizzled with a simple glaze or a cream cheese frosting..
Slice and enjoy!.
NOTE: it does lose its pink color once cooked. But you can add drops of red food color to the batter so it retains its pretty in pink.. :).
To make banana bread, you'll need pretty straightforward ingredients. Naturally the first thing you need is bananas. I like to mash them up with a muddler, but you could also simply use a fork. Beet, strawberries, avocado, and lemon unite to create one kick-butt, surprisingly delicious, bright pink smoothie! This smoothie is lightly sweet and creamy, while packing in the detoxifying power of beet and lemon.